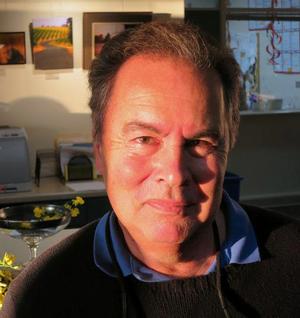 Richard G.
Romero, JD*
Rick is the founder of Romero Financial & Insurance Services, beginning his insurance career in 1973 with The Bankers Life of Des Moines, Iowa (now the Principal Financial Group®). He expanded his personal and business insurance practice in quick order to group employee benefit and Association programs. His clientele consists of individuals, professionals, small and large businesses, and sovereign governments throughout California.

With a Doctorate of Law from the University of California, Los Angeles (UCLA), Rick initially began working for the law firm of California Rural Legal Assistance in Sonoma County, Northern California. He determined in 1973 that his advocacy and marketing skills were better suited to the insurance/finance profession. He secured a Bachelors of Science Degrees in both Political and Social Science from California State Polytechnic University in 1969.

He resided in Healdsburg, Sonoma County for 40 years, where he raised his now three adult children. More recently Rick has made his home on the Sonoma County Coast just north of Bodega Bay, CA. Rick is an active participant in the community including membership in the Bodega Bay Chamber of Commerce, Sonoma County Hispanic Chamber of Commerce, past Chairman of the Healdsburg Planning Commission, past Boys & Girl's Club Board of Director and Youth Athletics Coach, and a variety of other social and business organizations. He has for 15 years provided pro bono efforts in the Native American communities throughout California.

His passion for bringing a "consumer-driven" orientation to the insurance industry has never diminished.