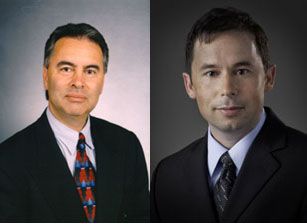 Founded in 1973, Romero Financial & Insurance Services is a financial services practice committed to helping people pursue their financial goals. We offer a wide range of insurance products and services to individuals, business owners, and Associations including life, medical, dental, vision, disability, long term care insurance, and fixed annuities. Our practice is a family-owned entrepreneurship which maintains a refreshing and unique philosophy of consumerism, personableness, ethics, and advocacy.

With the passage of the Federal Affordable Care Act (ACA) and implementation of Covered California (California Health Exchange), we determined that a Resource Center was desirable and timely. Please visit our new Redwood Empire Health Reform Resource Center for more information and ways our office can be of assistance to you and your business. Our office is committed to securing the most competitive and viable insurance options for our clients. We feel that the real value of an insurance professional is not just the sale of an insurance product, but continued claims advocacy and on-going evaluation/recommendations of your changing insurance needs.
Our office provides no-cost insurance benefit/premium comparisons with reliable carriers in your location. Individuals and families can quote and apply for medical, dental, and vision insurance directly through this website under "Our Services." Our clients have also found our website "Learning Center" offering current and relevant newsletters, articles, calculators, and a tax library especially invaluable in a rapidly changing financial environment.
There exists innumerable online quoting services for insurance products. In making a considered choice, ask yourself whether these resources, your insurance provider, and/or insurance broker effectively supports you with your detailed and often complex questions and claims resolution.
Investor or speculator? The importance of committing to a long-term strategy based on sound investment principles.

This article provides an overview of basic trust terms and structures and common types of trusts.

A look at recent international geopolitical situations and whether they could have a long-term effect on U.S. markets.

Tips to maintain or potentially improve your credit scores (higher scores could make it easier to obtain credit).
Estimate the future value of your current savings.

Use this calculator to estimate the cost of your child's education, based on the variables you input.

How much will it cost to pay off a loan over its lifetime?

A balance sheet summarizes your assets and liabilities and reveals your net worth.